Your Trusted Physiotherapy Toronto Clinic for Rehabilitation and Massage Therapy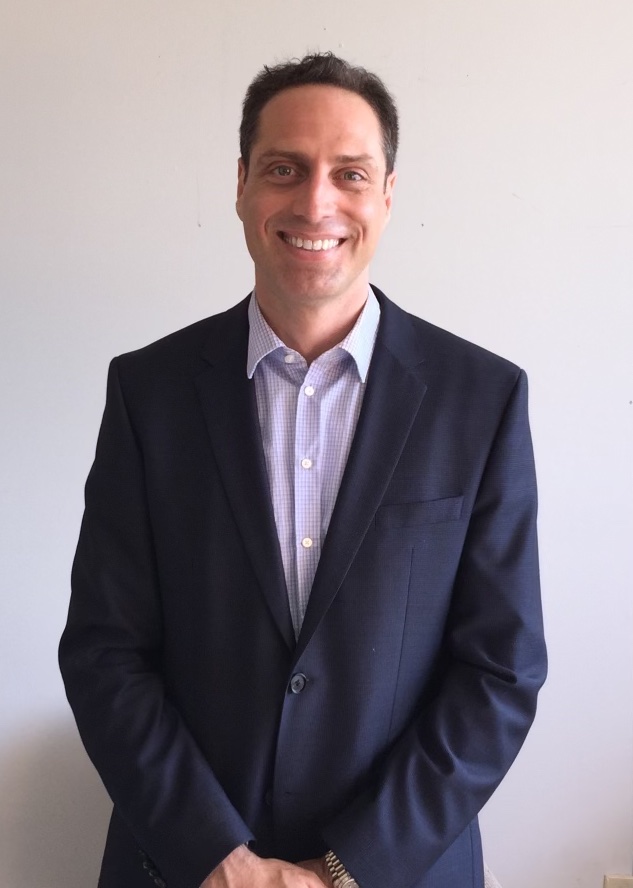 Focus Physiotherapy, your trusted path to healing and wellness right in the heart of Toronto. We know that every individual's journey to recovery is unique, and we pride ourselves on providing personalized care to each and every patient. We offer a comprehensive range of services, including physiotherapy, rehabilitation, and massage therapy, which are tailored to meet your individual needs and recovery goals.
Our expert physiotherapists and staff believe in creating a supportive, empathetic, and positive environment where you can feel comfortable and confident. We are dedicated to guiding you throughout your healing journey, providing not just professional treatments but also the knowledge and tools you need to understand your body, your injury, and your path to recovery.
Our state-of-the-art facilities, coupled with our team's unwavering dedication to your wellness, ensure that you receive the highest standard of care. Whether you're dealing with a chronic condition, a sports injury, or recovery post-surgery, our diverse treatment options are designed to help you regain mobility, strength, and independence.
At Focus Physiotherapy, we believe that recovery extends beyond the clinic. We empower you with the right knowledge and techniques to manage your rehabilitation at home effectively. By choosing Focus Physiotherapy, you are not just choosing a clinic; you are choosing a dedicated partner committed to your wellness journey.
Your road to recovery starts here.
Our Treatment Approach: Your Health at the Center
At Focus Physiotherapy, our treatment approach is underpinned by a steadfast commitment to patient-centered care, evidence-based practices, and state-of-the-art equipment. We believe in a comprehensive approach that places you, the patient, at the center of your care.
Our treatments begin with a detailed assessment where we understand your condition, medical history, lifestyle, and recovery goals. This information forms the foundation of your personalized treatment plan, ensuring your care is as unique as you are. Our team then takes you through each step of your recovery journey, adapting your treatment plan as necessary to ensure optimal results.
Our commitment to best practices means we are dedicated to incorporating the most recent research and proven techniques into your treatment. Our physiotherapists continually update their skills and knowledge, ensuring they are always providing the most effective, safe, and advanced treatment options.
And finally, we equip our clinic with the latest technology in physiotherapy equipment. From laser therapy machines to anti-gravity treadmills, we invest in tools that can enhance your treatment, speed up your recovery, and ensure an exceptional care experience.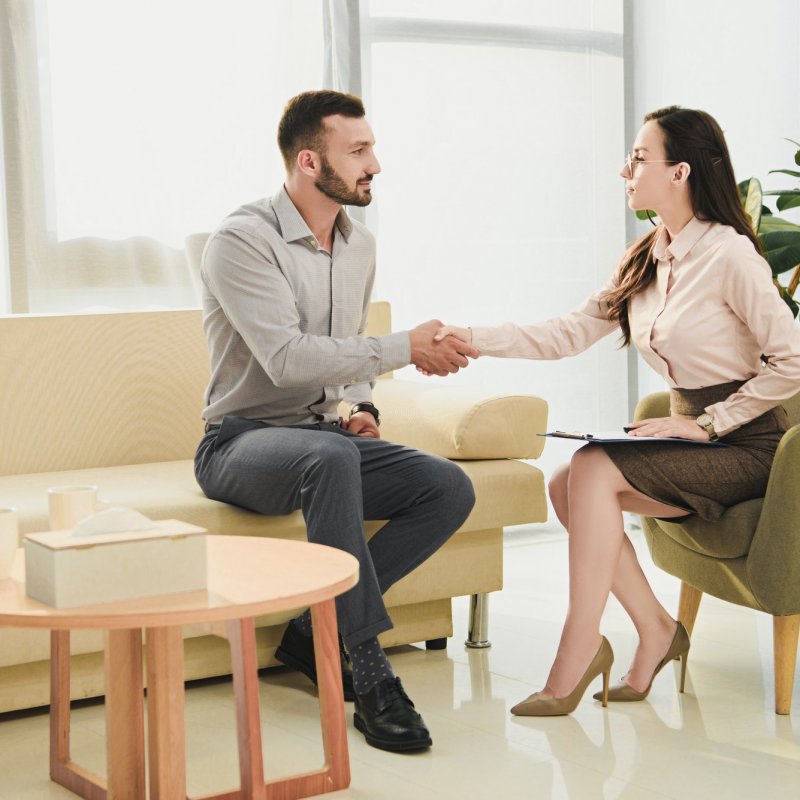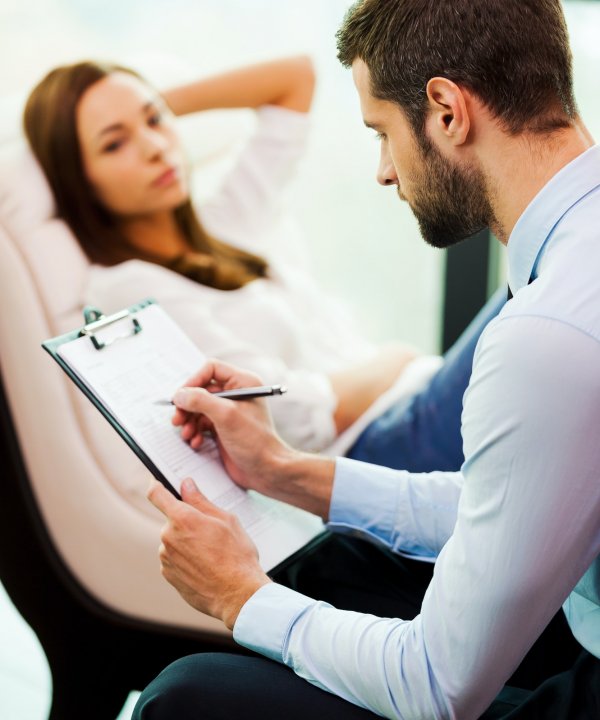 Why Choose Focus Physiotherapy: Experience the Focus Difference
Choosing a physiotherapy clinic is a significant decision. Here are a few reasons why Focus Physiotherapy stands out:
Firstly, our clinic's convenient location conveniently located in Toronto ensures easy access for our patients. We understand that mobility can be an issue when dealing with physical ailments, and we aim to make your visit as hassle-free as possible.
Next, our clinics have specialist care. Our team of registered physiotherapists, registered massage therapist, therapists, and other specialists are highly trained and experienced in their respective fields. Their collective expertise allows us to offer a range of specialized treatments under one roof, providing you with comprehensive and convenient care.
We also recognize the importance of flexibility in scheduling appointments. We strive to offer appointment times that accommodate your busy schedule. Plus, our friendly and efficient administrative staff ensures a smooth process from scheduling to billing, making your experience seamless and stress-free.
Above all other clinics, we're committed to your recovery. At Focus Physiotherapy, your health is our primary concern. We will work tirelessly with you to ensure your recovery goals are met, and we will be with you every step of the way on your journey back to optimal health.
At Focus Physiotherapy, we don't just treat patients; we build partnerships in health. And we're ready to partner with you.
Experience the difference with our personalized and effective Physiotherapy treatments. Call us today!
A Comprehensive Spectrum of Healing: Our Services
At Focus Physiotherapy, we take immense pride in offering an extensive suite of services to cater to the diverse needs of our patients. We understand that everyone's path to recovery is unique, so we strive to provide a broad selection of treatments and therapies, each tailored to address specific injuries or conditions. Our mission is to empower you on your recovery journey, offering not only healing but also the knowledge to manage and maintain your wellness.
OHIP Physiotherapy
We're pleased to offer OHIP Physiotherapy services. These services are available to eligible patients and provide necessary treatment resources for recovery and pain management. Our dedicated and certified physiotherapists provide personalized care to help you regain mobility and improve your quality of life.
Physiotherapy Treatment for Canadian Refugees
Recognizing the unique challenges that Canadian refugees face, we offer specialized physiotherapy treatments designed to address both physical and emotional trauma. Our team provides compassionate, comprehensive care aimed at facilitating recovery and helping refugees integrate and thrive in their new communities.
Massage Therapy
Our massage therapy services are an integral part of our holistic approach to wellness. Whether you're recovering from an injury or seeking to relieve stress and tension, our professional massage therapists apply specialized techniques to soothe muscles, improve circulation, and enhance overall wellbeing.
Acupuncture Treatment
Acupuncture can be a powerful tool in managing pain, improving function, and speeding up recovery. Our certified acupuncture practitioners are skilled in this ancient therapy, using it to complement other treatments and promote a holistic approach to healing.
Sports Medicine Treatment
For athletes of all levels, we offer comprehensive sports medicine treatment. Our professionals understand the unique demands of sports-related sports injuries, and offer tailored treatments to ensure you can return to your favorite activities as quickly and safely as possible.
Custom Knee Brace & Knee Pain Treatment
Knee pain can significantly impact your mobility and quality of life. At Focus Physiotherapy, we provide our extensive experience in custom-made knee braces and specific knee pain treatments to address various knee conditions and injuries, helping you regain stability and function.
Custom Made Foot Orthotics & Inserts
Our clinic offers custom-made foot orthotics and inserts, designed to alleviate foot discomfort and correct biomechanical foot issues. These custom solutions can contribute to improved foot function, reduced pain, and enhanced overall mobility.
Laser Therapy & Electrical Modalities
We offer advanced laser therapy and electrical modalities as part of our therapeutic offerings. These treatments can speed up healing, reduce pain and inflammation, and promote overall wellness.
Pelvic Floor Retraining
Our team includes specialists in pelvic floor retraining, a crucial therapy for managing conditions like incontinence, pelvic pain, and postpartum recovery. Our therapists provide compassionate and confidential care, helping you regain control and confidence.
Spinal Decompression
Our clinic provides spinal decompression therapy, a non-surgical treatment for chronic low back pain, and neck pain. This therapy can help relieve pain, promote healing, and improve the quality of life for patients with certain spinal conditions.
Pre & Post Operative Treatment
We provide pre and post-operative treatment programs to help patients prepare for surgery and optimize their recovery afterward. Our team works closely with each patient to develop a personalized treatment plan.
In-Home Physiotherapy
For patients unable to visit a therapist at our clinic, we offer in-home physiotherapy services. Our therapists can provide personalized treatment in the comfort of your home, ensuring you receive the necessary care to continue your recovery journey.
Alter G (Anti-Gravity Treadmill)
The Alter G Anti-Gravity Treadmill is a revolutionary piece of rehabilitation equipment. It allows patients to exercise and regain mobility with reduced impact, making it an an excellent choice for patients in the early stages of rehabilitation, those with weight-bearing restrictions, or those aiming to return to sport-specific training safely.
Paediatric Ambulation Training – Cerebral Palsy
We offer specialized pediatric ambulation training for children with cerebral palsy. Our experienced therapists work closely with these young patients and their families to improve mobility, strength, and independence in a supportive, child-friendly environment.
Your Healing Journey: Addressing Diverse Injuries
At Focus Physiotherapy, we are well equipped and committed to treating a broad spectrum of injuries. We understand that each injury has its unique demands and impacts, which is why our approach to treatment is never a one-size-fits-all. We cater to your individual needs, carefully considering the specifics of your condition, lifestyle, and recovery goals. Our multidisciplinary team of therapists works collaboratively to ensure that you receive the most effective and comprehensive care possible.
Head Injuries
Head injuries can range from mild concussions to more severe traumatic brain injuries. Regardless of the extent, immediate and appropriate treatment is crucial to minimize the risk of long-term consequences. Our team provides targeted rehabilitation strategies to aid in your recovery and works in tandem with other healthcare providers when needed.
Neck Injuries
From whiplash due to a car accident to chronic neck pain resulting from poor posture, neck injuries can severely impact your daily life. Our therapists employ various techniques, including manual therapy, strengthening exercises, and posture education, to alleviate pain and restore mobility.
Shoulder Injuries
Shoulder injuries such as rotator cuff tears, frozen shoulder, or shoulder impingement can limit your ability to perform routine activities. Our physiotherapists will guide you through specific exercises to restore your shoulder function and strength, allowing you to return to your regular activities.
Personalized Pathways to Your Recovery
At Focus Physiotherapy, we offer a range of key services, each meticulously designed and administered to facilitate your recovery, enhance your wellbeing, and help you regain your active lifestyle.
Our primary offering, physiotherapy, is a science-backed practice dedicated to restoring your movement and function affected by injury, illness, or disability. Our experienced physiotherapists employ a range of techniques, such as manual therapy, therapeutic exercises, and modalities like electrotherapy and ultrasound, to reduce pain, improve mobility, and enhance strength. Each treatment plan is tailored to your unique needs, ensuring a targeted and efficient path to your recovery.
Our rehabilitation services extend beyond the immediate treatment of your condition. We are committed to guiding you through the entirety of your healing journey, from the initial injury or diagnosis through to your return to regular activities. Our rehabilitation approach includes functional retraining, exercise programs, balance and coordination training, and education on injury prevention. Our goal is not only to heal you but also to empower you with the tools and knowledge necessary for long-term health and resilience.
Massage therapy is a vital component of our holistic approach to patient care. By manipulating soft tissues and muscles, our registered massage therapists can see benefits that help relieve pain, reduce stress, improve circulation, and promote relaxation. Whether you're recovering from an injury, managing a chronic health condition, or seeking a proactive approach to maintaining health, massage therapy can play a critical role in your wellbeing.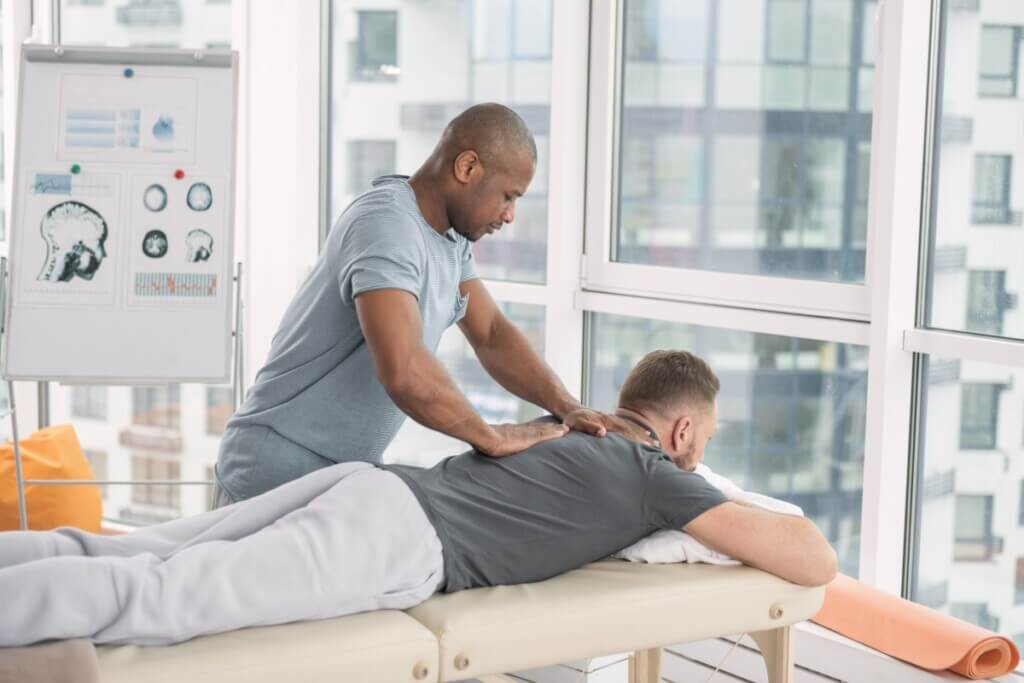 In essence, the services at Focus Physiotherapy are designed to work synergistically, providing a multi-dimensional approach to your treatment. This comprehensive approach allows us to address your condition from various angles, enhancing the effectiveness of the treatment and speeding up the recovery process. Whether you're dealing with an acute injury, chronic pain, or aiming to enhance your overall health and performance, our team is ready to guide you along your unique pathway to recovery.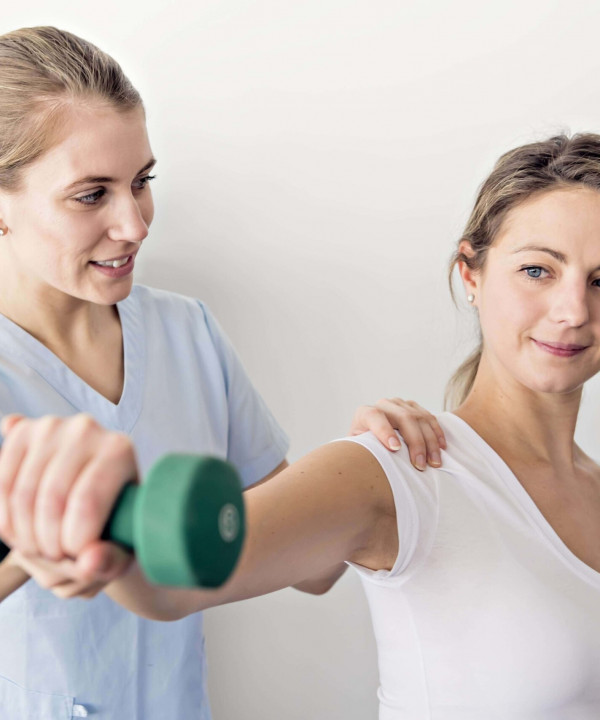 Our Expert Team: The Heart of Focus Physiotherapy
The heart of Focus Physiotherapy is our dedicated and skilled team of registered physiotherapists. Each member of our team is not only highly qualified, but also deeply committed to providing the highest level of patient care. Their blend of expertise, empathy, and passion is what sets our clinic apart.
Every physiotherapist at Focus Physiotherapy is a registered professional with an in-depth understanding of the human body's musculoskeletal and neurological systems. Their education and advanced training also encompass various therapeutic techniques, ensuring a comprehensive approach to care. But their credentials are only part of the story.
At Focus Physiotherapy, we believe that the best physiotherapists are those who go beyond the academic and technical aspects of their role. They are lifelong learners, staying current with the latest research and advances in the field. They are problem-solvers, always thinking critically and creatively to design personalized treatment plans. They are communicators, taking the time to listen, to explain, and to reassure.
Our physiotherapists understand the physical, emotional, and psychological impacts of injury and chronic pain. They take a holistic approach to treatment, which means they consider all aspects of your wellbeing, not just the symptoms of your condition. They work closely with you to understand your needs and goals, and they are committed to helping you achieve them.
Empowering you to live your best life through expert Physiotherapy care. Call us today!
6 Toronto Physiotherapy Clinics
Our Focus Physiotherapy Practices are owned and operated by Registered Physiotherapists. At each of our Focus Physiotherapy clinics, patients are our priority—at the centre of every specialized healthcare service we provide.
Unraveling the Essence of Physiotherapy Physiotherapy, in its essence, is a healthcare profession dedicated to the restoration of movement and functional ability in individuals who have been affected by injury, illness, or disability. By employing a range of techniques, such as movement, exercise, manual therapy, and advice, physiotherapists work towards enhancing their patients' abilities to
Read More »
Understanding the Importance of Good Posture Improving your posture is not merely about aesthetics; it's an integral part of your overall health and wellbeing. When your body is correctly aligned, it can function as it was designed to. This equilibrium reduces strain on your muscles, ligaments, and bones, ensuring that they're used efficiently. Good posture
Read More »
Understanding Stress and Its Effects on the Body Stress is a universal experience. It is a psychological and physical response to perceived pressures and threats. Stress triggers the body's "fight or flight" response, releasing hormones like adrenaline and cortisol, which increase heart rate, blood pressure, and glucose levels. Effects of Stress on the Body When
Read More »